DAVID SYLVIAN
DEAD BEES ON A CAKE
(bonus tracks) ~ 1999

***** Et tout ça en FLAC *** contient des raretés *****
INFORMATIONS ~ ALBUM

Genre :
Alternative Rock, Art Rock, Pop Rock
Production :
David Sylvian
Artiste :
David Alan Batt
Titre :
Dead Bees On A Cake (bonus tracks)
Date de sortie :
1999
Source/Label :
CD / Virgin Records
DETAILS ~ ALBUM

"Dead Bees on a Cake est le cinquième album solo de David Sylvian, sorti en 1999.
Il a débuté très jeune comme chanteur et auteur-compositeur du groupe
Japan
très reconnu au Japon avant d'entreprendre une carrière solo
influencée par des styles et genres musicaux variés, incluant jazz, musique électronique, ambient, et rock progressif. Moins reconnu en
Europe, son groupe aura certainement influencé les groupes de new-wave, grand courant des années 80. La personnalité et style du chanteur
fait aussi écho à celui de David Bowie où l'on retrouvera beaucoup de similitudes entre les deux artistes.
Il a également écrit et interprété les paroles de la bande son de Merry Christmas Mister Lawrence, film connu en France sous le nom de
Furyo, avec la chanson Forbidden Colours composée par Ryuichi Sakamoto."

Album d'origine : 1 à 14
1. I Surrender 9:24
2. Dobro #1 1:29
3. Midnight Sun 4:01
4. Thalhiem 6:09
5. God Man 4:02
6. Alphabet Angel 2:07
7. Krishna Blue 8:12
8. The Shining Of Things 3:10
9. Café Europa 7:01
10. Pollen Path 3:25
11. All Of My Mother's Names (Summers With Amma) 6:10
12. Wanderlust 6:45
13. Praise (Pratah Smarami) 4:02
14. Darkest Dreaming 4:01
Ghosts [version 2000] (Everything And Nothing EP)
Les fleurs du mal (I Surrender EP)
Starred and Dreaming (I Surrender EP)
The Scent Of Magnolia (Everything And Nothing EP)
feat. Ingrid Chavez - Remembering Julia (I Surrender EP)
"With immense love, gratitude and humility I offer this work at the feet of my beloved Amma'
Mata Amritanandamayi"
Recorded at Right Track Studios NY / Real World Studios, Box / Sound House Studio, Seattle
Atma Sound, Mlps / Seedy Underbelly, Mlps / Synergy Studio, Napa
Mastered at Gateway Mastering Studios, Portland, Maine / Art Direction – David Sylvian, Yuka Fujii
Artwork [Artwork Co-ordination] – Yuka Fujii / Artwork [Drawings] – Shinya Fujiwara
Design – Russell Mills / Design [Design Assistance] – Michael Webster
Engineer [Assistant Engineers] – Jacquie Turner, Matt Curry, Scott Crane
Management [David Sylvian Managed By] – Richard Chadwick / Mastered By – Bob Ludwig
Mixed By [Mixed With], Engineer [Engineered By], Technician [Studio Maintenance] – Dave Kent
Photography By –
Anton Corbijn
/ Photography By [Inlay Portrait By] –
Ingrid Chavez
Producer [Produced By], Mixed By, Engineer [Additional Engineering] – David Sylvian
Songwriter [Songs Written By] – David Sylvian (tracks: 1, 4 to 12)
1H33mn de plaisir...
UPLOAD ~ ALBUM

Format :
FLAC
Présence IdTag :
oui: infos & covers
Nombre de fichiers :
46 dont nfo & covers
Total du post: 528 Mo


Pour voir tous mes UPLOADS, c'est là =

https://www.t411.li/users/torrents/?id=5877361
&
https://www.t411.li/users/torrents/?id=97103148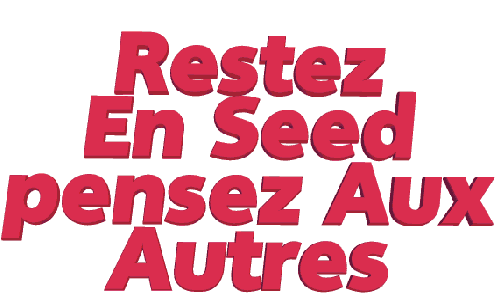 LIENS DE TÉLÉCHARGEMENT
Télécharger DAVID SYLVIAN - Dead bees on a cake (bonus tracks) 1999 (Japan) [FLAC] URL Raccourcie gratuitement

Cliquez ici pour télécharger la version FRANCAISE

TÉLÉCHARGER DAVID SYLVIAN - Dead bees on a cake (bonus tracks) 1999 (Japan) [FLAC] AVEC USENET (ANONYME&RAPIDE) 14 jours gratuits